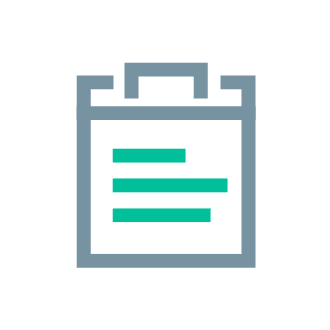 Your office building needs maintenance to keep it looking good and functioning well, and so does your website content. Whether it's making sure your current content doesn't get out of date, or cleaning out old content clutter, we can take on content administration and maintenance tasks to help keep your site in working order.
Content Administration services
Content update schedule
On your site, every piece of content needs an owner and review date – in other words, a person whose job it is to look after that content, and a date by which they need to look at the page to decide if it needs to be deleted, revised, or be left unchanged.
Webstruxure can help you set up a simple and effective content update schedule to make sure your site content is kept up to date, and train your staff in how to use it effectively.
Content support
Not everyone wants to update their own content, and even organisations who normally do maintain their own content can get caught out by the end-of-month rush or a sudden urgent content task.
Webstruxure can help. Whether you need someone to take over updating your content, or just occasional help when you're pushed for time, we can provide both on-call and planned content support.
Content loading
There's writing and sourcing content, and then there's loading it on your site. The last part might sound easy, but when you're already overstretched, it can be the last straw. We can get your content loaded quickly, efficiently, and at a reasonable price.
Content review
Staring at your content to check its currency, accuracy, clarity, consistency and relevancy can be a fast track to a headache. Webstruxure is happy to remove the pain and review your content for you. We can go through your entire site, or as many pages as you nominate, to evaluate what content works well, what could work better, and what needs to be replaced entirely. Plus we'll give you a list of recommended improvements you can make.
Once the review is completed we'll hand the results to you on a no-strings attached basis: you're free to act on them or not, as you wish. And we'll always be happy to help you implement the recommendations of the review if you'd like us to.
SEO review
Separately, or as part of a broader content review, we can also review how well your content (and your site's metadata) perform against the search keywords that are important to you – and, as discussed on our Content Creation page, we can also revise your content to perform substantially better against those keywords.
Deletion of old files and obsolete content
Your site needs a regular influx of new content to keep your users interested and Google happy. But new content eventually becomes old content, and unless it is deleted old content not only clutters up your site's file storage system, but can also confuse your users.
Let's say your organisation periodically updates its rules or policies. When a new policy or rule is issued, you diligently make sure that the link to the old policy on the website is replaced with a link to the new policy. But do you also delete the old policy file off your file server? If you don't, users who find your rules and policies via Google are just as likely to find an old, outdated version as they are to find the current version. And that can cause both you and them all kinds of liability issues.
We can help you make sure that all the documents you want to be made available, and only the documents you want to be made available, are findable on your website.
File naming consistency
Not only are sites often cluttered with outdated files, it's also very common for there to be little consistency in how files are named. Either a file naming convention has never been established, or if it has, it's long been ignored or forgotten.
Webstruxure can help you to set up a file naming convention, and train your staff to use it. We can also clear up the confusion by going through all your files and applying the file naming conventions you've already established.
Why Content Administration Matters
Just like any valuable resource, your content needs care and maintenance to keep it in good condition. Part of that care and maintenance needs to be done in the parts of your website the public sees (the front end), while other parts need to be done at the file storage system and admin interface of your site that only your staff see (the back end).
Let's be honest – this isn't the sexy part of the web industry. When your building looks good and functions smoothly, it isn't usually the janitors and cleaners and repair people who get the praise. But they should, because without those people and their hard work, your building would fall into disrepair. That's the way it is with the web, too.
We're happy for you to take the credit for your website. Meanwhile, we'll get on with the job behind the scenes, keeping everything running smoothly so that your site meets business goals, user needs, and SEO requirements.
Why choose Webstruxure?
It's all about how we work. We focus on the things that count, we know one size doesn't fit all and we're a team of problem solvers.