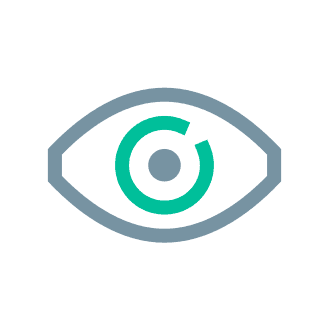 Webstruxure provides specialist web and interactivity design advice and services, including user experience and user insights, from our offices in Wellington.
Great digital design must deliver great user experience. Your website or application can win awards for beauty, but if users struggle to find or do what they want, they'll quickly go somewhere else.
Our web and application designs put users first and provide a seamless user experience. Our design solutions direct users to take action and help them do it easily, which means website users convert to loyal customers for our clients.
User experience services
We take a user-focused approach to all our services – from design and development to content strategy and copywriting.
We start by gathering user insights to ensure our user experience design is tailored to the specific needs of each client's customers.
User experience review
Our user experience experts are up to date with trends and best practices for web and application design. An expert review of your website or application is an affordable way to gain understanding about what would improve user experience, without going to the next level, which is talking to your users.
Usability testing
There's only one way to really know what your users' needs and expectations are, and that is to ask them! User testing asks users to perform tasks, observes the paths they take to complete them, and identifies any challenges users experience. This kind of hands on testing with your users ensures your end design meets users' specific needs.
We can test your existing site to make recommendations for quick wins and long term refinements to improve the user experience and interaction design. We can also perform usability testing during key stages (for example, wireframing or prototyping) of designing and developing a new website or application.
User analytics
Sometimes a single click is the difference between losing a visitor or gaining a customer. We review real-life user flow data to see how users move through your site and what they actually do (not just what they say they do), and then use our findings to improve your results.
Persona Mapping Workshop
The "Persona Mapping Workshop" is a tool developed by our user experience and visual design specialist. When working on end-to-end website design and development projects, we often find that our clients' budgets won't support an in-depth user research phase.
We developed the mapping workshop to quickly and efficiently gather workable user insights directly from clients. The focus of the client's user experience budget can therefore be placed on prototyping and usability testing, to ensure our solution meets user needs.
Information architecture
Users need to find what they want fast, and that's easy when your website or application is organised consistently and intuitively. If it's frustrating or confusing chances are they'll look elsewhere.
We use a number of methods to identify the best way to organise information on a website, including tree testing, card sorting and click analysis.
These activities remove the visual bias that might result from showing users a designed web page, and instead ask users to complete tasks based on labels and information alone. These tools are online so it's easy to ask a large number of users to participate, and then we can identify obvious patterns from the resulting data.
In particular, click analysis – where we look at what obstacles stop users completing a task on your website – provides real-life user stories which illustrate who uses your site, what they want to do on your site and how we can help them achieve their goal.
User interface design
Your user interface is the gateway through which users interact with your products or services. We take into account best practices across a variety of fields like visual design, usability, information architecture and interaction design to create excellent user interfaces. Interactive prototypes and wireframes are developed and tested with real users, to ensure the experience is as intended.
User experience – what's it all about?
Websites and web applications have changed over the last nearly three decades. The once static, one-way information medium has become a rich and interactive experience which requires input from the user. So meaningful user interactions stand or fall on the quality of a website's user experience design.
At Webstruxure we ensure end-users remain the centre of our web solutions. Every time we develop an online experience we need to know how users feel about it; whether they find it easy to use, if they perceive its value, if they can complete a task or find information they need.
Whether a particular user experience design is successful or not does depend on the individual user, and on the particular website or application they are using. So it's a fact that no user experience design will work in every situation for every user.
We also can't "copy and paste" a successful user experience design from one website or application directly into another, because each user experience design is developed in response to an holistic understanding of a website's users, and the goals it aims to achieve.
We use a range of user experience design methods and tools (which include prototyping) to ensure our solutions are informed by the users themselves, and take into account usability and accessibility to meet the needs of as many users as possible.
During the user experience design process, our expert UX team covers some or all of the following (depending on budget):
Analysis of the current system and conceptual design of new system – focusing on user flows.
User insights – user research, persona development, customer journey mapping, user testing.
Wireframing and information architecture – our user experience designer and content specialists work together to perform a content inventory (including the audit/review of that content) and to restructure the navigation and placement of information (content hierarchy/content design).
Prototyping – prototyping enables us to take our ideas to users to resolve usability issues and reveal areas that need improvement, before time and effort goes into visual design and development. We have a variety of prototyping methods available.
User testing – our favoured approach is to test early and test often. We have a number of ways we can test at all stages of a project, from information architecture and wireframing to prototyping and deployment.
Why choose Webstruxure?
It's all about how we work. We focus on the things that count, we know one size doesn't fit all and we're a team of problem solvers.