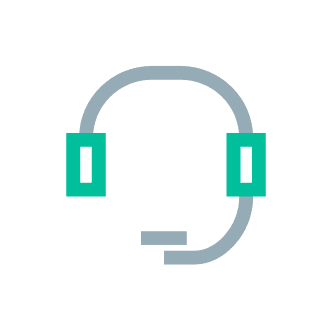 We provide ongoing web support services including content management, data management and technical support, and we also provide affordable web hosting. We're always here to listen if you've got web woes.
Ongoing Web Support Services
Website maintenance – code base/patching/updates
While Webstruxure supports sites using a range of software, the two principal content management systems (CMSs) we support are WordPress and DNN (DotNetNuke).
New versions of the WordPress and DNN frameworks and CMSs are released periodically, so we implement security fixes and follow up with clients whose sites are due for an upgrade. The necessity to provide regular updates has to be balanced with client budget and potential website downtime, so each client's situation is considered separately.
We stay on top of updates to WordPress plugins, DNN modules, and JavaScript libraries. Fixes are implemented as required to standalone components, or as part of a larger website upgrade.
Bug fixes and enhancements
While Webstruxure works hard to minimise the number of bugs, there will inevitably be some.
We take a methodical approach to bug fixing. We test out different options, strip back to basics and make no assumptions, and often we can find and fix bugs rapidly. Where a bug turns out to be more complex we communicate with the client and decide on the best approach together.
CMS upgrades
Webstruxure started working with DNN when it was in version 4, and the team has progressively upgraded some clients all the way to DNN 8.
One of our long-term clients has a very large site (over 600 pages) with various third party and custom-built modules installed. We've upgraded DNN for them on a regular basis over the years. Each upgrade requires thorough re-testing of all content types to ensure the site is error free. When new bugs crop up the team does everything required to track down errors, checking all pages and error logs to discover the root cause.
One of our clients  has an online shopping site, and we always time their upgrades to coincide with the yearly stocktake. We focus on upgrading and testing the site and adding any new features or enhancements at a time when it will least impact the business and its customers.
Providing support in a manner that meets security requirements
Security and privacy are always key concerns, and Government clients have particular security and privacy standards to meet.
Users often underestimate the security risk of giving out passwords to IT providers. Our team always follows correct procedures in this regard. We don't ask for passwords or access to private information, and we always  direct users to reset their own passwords (instead of doing it for them).
When information is sensitive (e.g. personal medical information) we minimise exposure of private information by scrambling emails and names in development environments, and never being able to see live user data. We do this  even when it means bug fixing and testing take longer.
Monitoring and first level support
Our servers are monitored by our hosting company (Umbrellar), which gives us various automated alerts when performance issues occur. Individual websites are monitored using a SaaS tool (site24x7) which notifies us instantly by email and text if there's a problem. We follow up with coordinated investigation and response via our support team members.
Out of hours we provide 'best endeavours' support, which will return a site to a working state as soon as possible. If required a detailed investigation will be conducted the next business day.
DNS management
We manage DNS for many of our clients and routinely handle DNS changes during site cutovers. We also coordinate SSL setup and setting up hosting of web sites on IIS and Apache. Increasingly DNS entries are needed to manage SPF (Sender Policy Framework) controls on the trustworthiness of email.
We have experience with various hosting service admin tools to update DNS, and understand common pitfalls when requesting third parties to make the change.
Reporting on service delivery
Whilst a few of our clients request monthly service statistics for their sites, we put most of our performance monitoring in place pre-emptively. Often we identify issues and resolve them before our clients and their users even know they're there.
Most reporting concerns support effort and request volumes, or business metrics arising from use of the sites. Some metrics are delivered as live reports allowing the site owner to monitor these themselves. Examples of this (beyond common services like Google Analytics) include reporting from tracked email services.
Why Ongoing Web Support Matters
Ongoing support is a bit like air – you only notice it when it runs out. For more than a few of our clients, our relationship began when their previous support arrangement broke down and they could no longer access their website, update content, or control their domains.
Ongoing support works best when provider and client build up a long-term working relationship. Our track record shows that's one of the things Webstruxure does best.
Whether you need a partner to deliver a substantial level of support each month, or just someone to call if things go wrong with your site, we can provide ongoing support to keep your website breathing freely.
Why choose Webstruxure?
It's all about how we work. We focus on the things that count, we know one size doesn't fit all and we're a team of problem solvers.