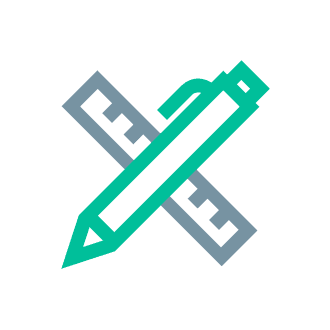 Writing for the web is a specialist skill and it's different from copywriting for other media. We create content that works for your users and works for search engines as well. We also edit, revise and repurpose existing text. We make words work for you, work for your users, and work for Google.
Content Creation services
Copywriting
Whether you need a new website created from scratch, need one or more new pages added to an existing website, or need blog posts to keep your site current and  Google happy, we can write good, readable, SEO-friendly web copy for you.
Good content is critical to the success of your website, so get Webstruxure's professional web writers to do the work. Don't leave it to the office junior, or make rash promises that you'll write web copy yourself when you get a spare moment, because that never ends well.
Revision
These days, relatively few website projects start from scratch – instead, clients are asking us to take their existing content and turn it from an out-of-date mess into clear, consistent, current, accurate, readable and reliable web content.
With 16 years of experience as a company, and many decades' experience among our staff and contractors, we can make your old content shiny and new again.
Editing
Sometimes there are legitimate reasons for clients to write their own copy, especially where it's specialist information and the writers are subject matter experts. But detailed knowledge of a subject area doesn't necessarily come with knowing how to explain that subject area so non-specialists can understand it.
We can take each of your subject matter experts' draft text and turn it into copy  your website users can understand and act upon. What's more, we can take multiple authors' clashing styles and turn them into text that is consistently and clearly expressed across your website.
Search Engine Optimisation
It's important that your users can read, understand and act on your content. But it's also important that your website copy contains the keywords you want your site to rank highly for, and that it is structured and organised well for search engines.
Working with our partner Pure SEO, we're experts at ensuring your web content is search engine-friendly as well as user-friendly. When we create new copy or source media for your website we know how to make it search engine optimised, but we can also take your existing content and revise it to greatly increase its SEO value.
Website content & style guidelines
Web pages are written one at a time but your users experience your website as a whole, so they quickly notice inconsistencies in tone, style, spelling and grammar. There's also the question of whether things like phone numbers, dates and addresses are presented in the same format across your site or not.
A website content & style guideline ensures that both the look and the content of your website are consistent.
Webstruxure has plenty of experience crafting such guidelines, and also with revising existing set guidelines that are no longer fit for purpose. We aim to give you and your team clear and simple guidelines that actually get used, instead of filed in  a bottom drawer the moment they've been agreed.
Multi-media content
Content isn't just about words. While the overall look of your website will be set during the website design process, you'll need images and video to accompany new stories, new product pages, and anything else that will be enhanced by presenting information in a visual fashion.
But good images or video are hard to find. All too often, organisations fall into the trap of using stock media that look like they've come out of toothpaste adverts – so much pearly-teethed smiling at whiteboards and across spreadsheets! It looks false and it doesn't reflect your users.
We can help you source media that reflects the interests, concerns and diversity of your users. That helps your images, video and words work well together.
Multi-language content
How many customers are you missing out on if you provide your content only in English? Or, is your organisation required to provide information in multiple languages?
We know from experience that managing translations, and ensuring that content is up to date in multiple languages, can be time-consuming and stressful. While we don't offer translation services ourselves, we can recommend translation providers and help to manage the translation and publication process in a way that meets the needs of your users and expands your customer base.
Why Content Creation Matters
"Content Is King" is a cliché, but it holds an element of truth. Your website may have the slickest responsive design ever, but users don't come to your site to marvel at the design. Your users come to get things done, find things out, or both, and that's where well-organised, well-structured content with clear calls to action can help.
Content Creation is more than just writing great copy, putting it up on your new website, and leaving it that. Content goes stale fast. Returning users don't like it and in particular, neither does Google, so you need to keep posting new and engaging copy, images and video. You can do this in the form of new product pages, new blog posts, or whatever works best for your site and your business. It takes time and skill to do, and Webstruxure can take the strain for you.
Why choose Webstruxure?
It's all about how we work. We focus on the things that count, we know one size doesn't fit all and we're a team of problem solvers.