Say YES! to a search engine friendly website and help your users find you online…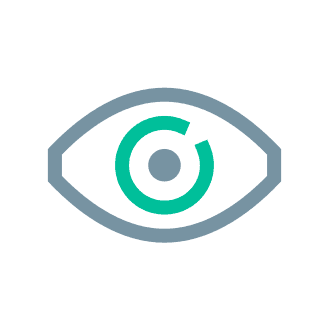 What is SEO?
Search Engine Optimisation (SEO) is the practise of increasing a website's ranking in search engine results pages (SERPs).
Another way of describing SEO, is it's activity that makes your website more visible than your competitors' websites when users search online for the products or services you offer.
Your SEO aim should be to ensure your website appears on the first page of search results for your products and/or services. There's an unfortunately true joke, that the best place to hide a dead body is on the second page of Google…
Google is the most used search engine, so we focus on Google on this page, however any activity which increases your rankings in Google will also help to improve rankings in Bing, Yahoo and other search engines.
How can I help users find my website?
In search results, Google displays links to pages it considers relevant and authoritative. The better quality the content, the higher up the results page a website will appear.
There are multiple factors that help Google to determine whether a website is quality, relevant and authoritative. Google wants to know that users find what they were looking for when they reach the website that Google has directed them to.
The key things Google wants to know for the web pages it ranks are:
Users quickly get to the content they're searching for, however they're searching – a website's page load speed is important, as is being mobile-friendly. Google wants users to have the best experience, whether they're on a desktop, tablet or smart phone.
The content on the page is relevant to what they were searching for. The web page metadata needs to correctly describe what the page is about, the keywords used on the page match what the user was looking for, plus semantic keywords are utilised (i.e. use related search terms).
The content on the page contains useful, in-depth information. Content should be about the topic the user was searching for. "Thin" content is content that's too short – the longer the content, the more likely it contains valuable information for the user.
The content is fresh – you should publish new content regularly, and review key pages to ensure they're always up to date. However, content that's in-depth and well-written will rank higher than newer, thin content – so don't lose focus on producing quality content.
The web page is focused on one topic. Don't create a single page for multiple services, products or topics – it will make it hard for Google to decide what the page is about, so you won't rank for any of the search terms you want.
Other users have given this content a 'tick' of approval, by sharing it – backlinks are links from other websites to your content. It's sign that your content is an authority on the specific topic that's being linked to.
The content on the page is unique – content that duplicates another web page will be penalised as 'duplicate content'. This counts both for copying a different website, and for creating 'duplicate' pages inside your own website (a practise that is common to try and rank better in search engines – Google dislikes content that's created with search rankings in mind, it likes content that's written for the user).
What can Webstruxure do to improve my search rankings?
Webstruxure is a web design and development company. We are not a SEO company. We can help ensure your website is set up to be search friendly, but we can't guarantee where you will rank in search engine results – that's up to you to create and publish quality content.
What we can do
 Build websites that are mobile friendly and tick the 'green' box for page load speed
Google's PageSpeed Insights tool ranks websites from Poor (red) to Good (green). Webstruxure builds new websites that meet the criteria for 'Good' page speed. We can also help to improve the ranking of websites that we haven't built (although we can't guarantee we'll get you into the green without extensive changes – sometimes it's cheaper to build a new site than improve your existing one…)
 Ensure your website is optimised as per Google's 'best practice' for technical SEO requirements
Forgive us for the tech-speak. We will do the following to ensure your site meets best practice for technical set up:
Implement an XML sitemap and robots.txt file – and link them to Search Console
Check crawl errors and server errors, and resolve 404s, create 301 redirects, fix broken links and other issues
Implement HTTPS encryption – add an SSL certificate and direct http:// to https://
 Ensure your web pages meet Google's requirements for on-page SEO factors
On-page SEO includes ensuring each page has:
A single H1 heading (we set the page title as the H1)
The ability to add unique meta data on every page
H2 and H3 headings (this helps Google to identify 'sub topics' under the main topic – the main topic should be the H1)
A meaningful (and editable) URL. URLs should contain keywords, not meaningless characters or numbers
The ability to add 'alternative text' to images.
What we could do
Webstruxure can help to create and implement a content strategy that supports you to create relevant and authoritative content.
Content and SEO go hand in hand. Creating content for your website increases the number of pages indexed in search engine results, builds up your authority for the key search terms you want to appear for and gives other users more content to share/link to.
A content strategy would include a plan to create or improve web pages for each of the products and services you offer, plus developing a calendar of blog or news article topics relevant to your key search terms. Blogging helps to keep your website up to date and presents you as an authority in your industry. It also gives you more shareable content – building awareness of your articles via social platforms will help encourage others to share your web pages, thus creating backlinks.
Your content strategy is a stand-alone document that you can use to write and publish your own content. Equally, Webstruxure can write and publish the content for you, and we can share it across your social media pages and bookmarking websites. We can be as hands-on or hands-off as you like.
What we won't do
We won't guarantee where your web pages will appear in search engine results pages. We just give you the tools to get the best results possible.
If you want cost-effective results, we recommend Josh Hussey Marketing in Wellington – our partner for search engine optimisation and digital marketing services.
Read Webstruxure's SEO Audit series
For more information about search engine optimisation, read our SEO Audit blog series:
  SEO Audit – Is Your Website SEO Friendly?
  SEO Audit – On-Page SEO Checklist
  SEO Audit – Off Page SEO Techniques
Why choose Webstruxure?
It's all about how we work. We focus on the things that count, we know one size doesn't fit all and we're a team of problem solvers.