Email subscribers. Lists. Spreadsheets. Address books. It can be a messy business. How do you know who to keep and who to ditch? Where do you start? Not to worry, by the end of this post you'll have the answers to cleaning up your mailing list. Email marketing is about to get a whole lot easier.
Only add clean email addresses to your list
It's common for people to supply email addresses with 'extras'. A colon or a comma on the end, or even a space. Or a space instead of a dot, or an obvious typo like @gamil.com.
These problem addresses will show up as a bounce (see below) and then you can fix them. However you're better to cast an eye over new subscriptions and pick up problems early. How often you need to do this depends on how many new emails are added to your list, but little and often is best. Few of us can avoid going glassy-eyed scanning pages and pages of email addresses for errors!
If you gather your email addresses via an online form, the form can be set up to validate the email addresses. This at least ensures the address is correctly formatted and without obvious issues like extra or foreign characters. Validation won't pick up typos however, so there's no substitute for eyeballing the data as it comes in.
Three steps to deal with bounced emails
1. Resend to Soft Bounces
A soft bounce means something temporary has stopped your email from being delivered. Perhaps a full inbox, or a crashed mail server. It's fine to resend to a soft bounced email address because there's a good chance your message will go through the next time you try. If it keeps on failing it will become a Hard Bounce.
2. Remove Hard Bounces from your mailing list
A Hard Bounce is permanent and means just one thing – RIP that email address! There's no chance your message will ever be delivered so remove Hard Bounced email addresses from your list immediately.
Why, you ask? The number of bounces you generate when you send your messages directly affects your reputation with your Internet Service Provider (ISP). If your bounces get too high your ISP may block your messages.
Need another reason? Keeping dead email addresses on your list makes your open rates lower than they actually are so your analytics get skewed. (Plus they smell bad.)
Need another reason? Many bulk email service providers bill you according to the size of your email list. If yours is full of dead emails you end up can paying more than you need to.
3. Follow up to reconnect with Hard Bounces
If the people attached to the Hard Bounced email addresses are important to your business, contact them and ask for a new email address.
Do it smartly. If an email address bounces your chances of catching up with that person decrease as time goes by.
Remove complainers from your list quick smart
No matter how careful you are sometimes people complain. It might just be they find it easier to report your message as spam than to unsubscribe (yes, for real). They might be having a grumpy day. Or they might be genuinely offended.
No matter the reason if someone complains remove them from your list pronto. You don't want your ISP deciding to block your messages due to a high number of complaints.
Send messages regularly, preferably monthly (if not more often)
Regular messages don't just keep you in front of your customers (or at least in their Inbox). They also mean you find out when your precious email addresses change.
It's much easier to find the owner of a bounced email address a month after their email has changed than it is six months after the fact. Maybe the person really did just change their email address, in which case you can call them and problem solved. But if they've also moved house or job or city the other contact details you have will become obsolete over time. In this case the early bird does get the worm.
Bottom line, send regular messages. And if you're going to follow up bounced email addresses do it promptly.
Small list, occasional messages? Review at least annually
Perhaps your organisation only sends a few emails each year and the mailing list comprises clients and important contacts. It lives in a spreadsheet, and you send emails manually.
On one hand your list is small and easy to maintain manually. On the other, you don't have the ongoing feedback of bounced emails from regular messaging to help keep your list clean. So here's a plan:
Send a copy of the mailing list to everyone who deals with any of the contacts on the list.
Ask them to check the email addresses for the contacts they know and confirm, correct, delete, or add as required.
Make one person responsible for collating all the changes into the mailing list and voila.
The annual holiday message is a good time to do this, although it's best to do it each time you send.
Never send a message to anyone who has unsubscribed
If you've unsubscribed, you've unsubscribed, whatever your reasons. If you keep getting messages it won't be long before your hackles rise.
Sending an email to somebody who has unsubscribed isn't likely to happen on purpose but it can happen accidentally. Here's a scenario from our case files:
An organisation had a membership database, and a monthly newsletter was sent to members. Each month an extract was taken from the membership database and used to manually update the mailing list (which lived inside a bulk email service e.g. Mailchimp). Then the newsletter email was sent.
Every time the newsletter went out one or two members would call to say they had already unsubscribed from the mailing list and they did not wish to receive the newsletter. The reasons for the errors were varied but they all boiled down to two things:
The membership database and the mailing list didn't talk to each other, so they were constantly getting out of sync
With the best care in the world humans occasionally miss things.
The organisation decided to have the membership database and the mailing list integrated. Now the database and the list can be synced at any time, and emails can be sent with certainty that the mailing list is current and correct.
And there are no more calls from already unsubscribed members.
If your mailing list has this kind of problem back end integration may or may not be the answer, but there will be a solution that fits for you. Talk to us to see what it is!
Use double opt-in signups on web forms
Double-opt-in signups protect you, save you money and help keep your list clean. So when you set up a new web signup form, always make sure the double opt-in is enabled.
Oh those pesky double opt-ins! I've subscribed right? Why do I have to click a confirmation link?
Look at it this way. Perhaps your new subscribe clicks the link by accident, or decides they're not so interested after all. Perhaps it's a bot and not a real person (you don't want those cluttering up your list, they just cost you money).
But if a new subscriber clicks a confirmation link you KNOW they want to hear from you. They clicked the link and you have it on record. SPAM complaints = No.
Yes it's frustrating when subscribers don't confirm. Take a deep breath and let it go. If they wanted to be on your list, they would confirm!
Purge inactive subscribers (for email marketers only)
Check your list for subscribers who haven't opened any of your messages in the last six months. Unless there's a really good reason to keep them, delete them. Or put them in a segment, send them a message and see if you can wake them up. If they don't wake up, delete them.
This might seem drastic, but when your emails consistently go unopened your ISP gives them lower priority for delivery. Yup. They get demoted.
Now you've got the tools to simplify your mailing list nightmare. Go forth and untangle the hairball, and get emailing!
---
Webstruxure is here to make the web work smarter. Let us know how we can help you for user friendly, mobile friendly and search engine friendly websites. Our services include:
 Web design
 Content strategy
 User experience
---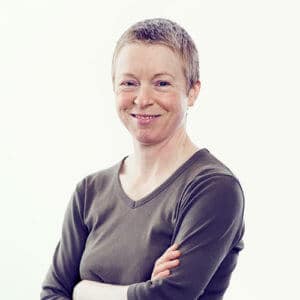 Maddy Schafer is a writer and web content alchemist who does magic with words and images. She writes clear and direct copy, instructions which include all the bits you're 'supposed' to know but don't, and has super powers to read between the lines and deliver what clients want (instead of what they ask for). Working for Webstruxure, she provides expert content support to a variety of clients and also contributes to the Webstruxure blog.
---
---
Also published on Medium.