Let's get the suspense out of the way: yes, you really do need a responsive website. If your web design isn't responsive – that is, if it doesn't work just as well on phones and tablets as it does on PCs – then it is going to fail a rapidly increasing proportion of your users. That's going to make those users go elsewhere, and we suspect you don't want that to happen.
Don't believe us about the rise of mobile web usage? Believe StatCounter Global Stats data instead. It's based on over 15 billion page views per month of over 2.5 million websites. And the results are striking.
In October 2016, for the first time, worldwide mobile and tablet usage of the Internet exceeded desktop usage – and that trend is continuing: mobile and tablet Internet use, which was 51.3% of total worldwide Internet usage in October 2016, had risen to 57.3% by August 2017.
Looking at New Zealand stats, we see the same trend. In August 2016, New Zealand mobile and desktop Internet usage was 35.7% of our total Internet usage. A year later, in August 2017, New Zealand mobile and desktop Internet usage had risen to 44.8% of our total usage – an increase of close to 10% in just one year. We may not be leading the world on this, but we're following close behind.
What does that mean for you, your users and your business? It means that they are increasingly viewing your website on phones and tablets, not on desktops. And that means it is vital that your site works just as well – or even better – on phones and tablets as it does on laptops.
What's more, having a responsive website improves your site's search rankings. Google imposes a search rankings penalty on sites that do not work well on mobile devices, and Google is moving towards basing all its search rankings on mobile, not desktop, search results.
Google's Mobile-Friendly Tool allows you to enter the address of your site and check whether Google regards it as mobile-friendly. In our experience, the Mobile-Friendly Tool is relatively generous – it will pass sites as being mobile-friendly even when we think some work is needed to improve their mobile performance. So if this tool says your site isn't mobile-friendly, you really have a problem on your hands.
How Does A Responsive Website Work?
A responsive website is designed and set up in such a way that the order of elements on the page, and the way they are displayed, changes in accordance with the width of the screen that it's being displayed on. The aim of the exercise is to ensure that, however users of your website view the site, they will be able to easily find and use the information and tools they need.
Effective design is all about putting as few barriers as possible between your site's users – in other words, your actual and potential clients and customers – and the tools they want to use or the information they've come to find.
There's less screen real estate on a mobile or tablet screen – and that means it's even more crucial that the most important stuff goes where they can find it with least effort. All the elements visible when a user views your website on a desktop can still be present when they view it on a phone – the difference is that the user will have to scroll down to see everything. So on narrower screens, a good responsive design will make sure the really important stuff on each page is visible as soon as the user opens that page.
Similarly, forms may need to work differently on a mobile. On a desktop, indenting parts of your membership form might be a good idea, but it isn't going to produce a good result on a phone.
Why Choose Webstruxure To Build Your Responsive Website?
At our Wellington offices, we've created responsive websites and mobile solutions for clients of all sizes, including the New Zealand Transport Agency.
When clients come to us wanting a responsive or mobile-friendly website, those requests usually come in two flavours – either "Can you build me a new, responsive website?" or "Can you make my existing website mobile-friendly?"
The answer to the first question is very likely to be "Yes". The answer to the second question is less certain. Some sites can be converted to a mobile-friendly version with relatively little difficulty – but other sites, especially older ones, don't lend themselves to mobile-friendliness. It may actually be cheaper to build you a whole new site rather than produce a mobile-friendly version which is likely to be both inadequate and expensive. We'll look at your site, and then we'll let you know what we think the best option is.
Once we're underway, Webstruxure's web design and web development teams will put their knowledge of user experience design, responsive design, and mobile-compliant HTML and CSS to good use. Once your site is built and before it goes live, we'll test it on a range of mobile devices: we can't promise it will work on Adele's old flip phone, but we will make sure that it works on both Apple and Android phones, and a range of tablets.
It isn't really a question any more: you can't afford not to have responsive website. At Webstruxure, we know how to build you a responsive website that works for you and your users at a price you can afford.
---
Webstruxure is here to make the web work smarter. Let us know how we can help you for user friendly, mobile friendly and search engine friendly websites. Our services include:
 Web design
 Content strategy
 User experience
---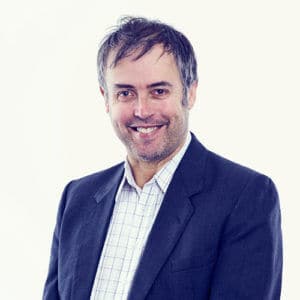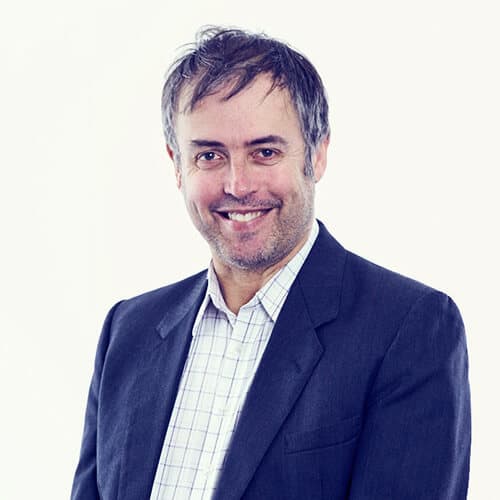 Tim works as a content strategist and project manager for Webstruxure, helping clients make sure their websites meet user needs and business goals. He is also a published author of fiction and poetry, with seven books published, and has co-edited two poetry anthologies. You can find out more about Tim's writing on the New Zealand Book Council website.
---