There are a whole lot of ecommerce websites out there. Some of them are fast, efficient, user-friendly and effective. Others – not so much. It's very much a case of the good, the bad and the ugly. Here are 10 top tips for making sure your ecommerce website is a success for your users and a success for you.
1. Speed
When it comes to ecommerce, fast is good. The faster pages load on your ecommerce website, the better it will perform, and the more likely your users are to stick with the process until they complete a purchase.
Web users are very impatient people, and small differences in page load speed can make a big difference to your bottom line. What's more, Google search rankings now penalise sites with slow load speed. So there is plenty of incentive for you to get your site performing faster.
You'll need your web developer on board to make many of the technical changes that lead to improved website performance. But they're not all complicated- for example, one common improvement is to optimise your product images for use on the web. Since ecommerce websites tend to be very image-heavy, that can make a real difference.
2. Design
The design of your ecommerce website can make a huge difference to its success. Is it clearly laid out, attractive, and easy to navigate – or is it a cluttered mess? When it comes to the user experience of your site, design is crucial.
To make sure your ecommerce site enhances the user experience through a clear, simple and attractive design, you'll need to get a professional web designer on board. But you can help them, and help yourself, by taking a look at the ecommerce websites that work best for you as a user.
What ecommerce sites work best for you? What keeps you moving towards making a purchase, and what puts you off? Do the sites that you favour have design features in common?
Of course, just because you like or dislike a particular design feature, it doesn't follow that other users will feel the same way. That's where design and user experience experts come in – to make sure that the design works well for as many as possible of the users you want.
3. Mobile
Mobile Internet usage has overtaken desktop usage worldwide. That means your ecommerce shop design doesn't just need to be mobile-friendly – increasingly, it needs to be mobile-first. And that means designing for a wide range of devices and screen sizes.
The good news is that effective design for mobile is also effective design for usability in general. You need to consider such questions as:
Do your images look good on mobile?
Is your mobile navigation easy to use?
Are buttons on your site large enough so that users can tap on them without difficulty?
Does your shopping cart work well on mobile?
Don't just phone it in – go the extra mile to make sure your site provides a great experience for mobile users.
4. Product Photos
People like to see what they're buying. Since the users of your ecommerce site can't pick up and examine the goods you're trying to sell to them, the product photos on your site play a vital role in convincing them to buy. So it's very important to get those pictures right.
Some of the things that need to be taken into consideration when you're selecting product pictures include:
Are your product images clear and well lit?
Can you include multiple photos of one product, so you can showcase all its features?
Do you have photos of the product in use, as well as on the shelf?
Can users zoom in or click to see a larger version of the product image?
5. Product Descriptions
All too often, product descriptions on ecommerce websites are just copy-pasted from the manufacturers' own descriptions. There are two really good reasons to avoid doing this:
Manufacturer's product descriptions are often of low quality and written in poor English.
Accurate, well-written product descriptions, with each description seeded with the appropriate search keywords, can be of great benefit to the search performance of your site. But populating your site with manufacturer's product descriptions has the opposite effect: unless yours is only the only site with these product descriptions, it's likely that there will be multiple copies of them across the Internet, and thus your product pages will be penalised by Google for containing duplicate content.
So don't just take what you're given. Rewrite product descriptions so that they're well-written, concise, and search engine friendly. Your users – and Google – will thank you for great content.
6. Shopping Cart
Your ecommerce site might be a beautiful browsing experience – but if customers aren't buying, then your shop isn't doing its job.
A good checkout process starts with a good shopping cart. Here are some features to look for:
Does your shopping cart show the user thumbnail images of each product in the cart?
Does your shopping cart list product details, so that the user has the chance to double-check that they have the correct item? (An alternative approach is to provide a link from each item in the cart back to the product details page.)
Is it easy for the user to edit the items in the cart – e.g. to add items, to remove items, or to change the number of items being purchased?
7. Checkout Process
Getting the checkout process right can be a tricky business. Users want a clear, simple checkout process, but they also don't want unpleasant surprises – like discovering high shipping costs only after they've decided on their purchase. Our recommendations include:
Show shipping clearly prior to checkout, and don't present unexpected costs at checkout – make sure users know all the costs they're signing up for.
Accept all common payment methods – don't lose customers because you don't accept their cards, and if possible, include a payment method that doesn't require a credit card.
Make it easy for users to contact customer support if they run into problems.
Have a big, clear checkout button!
8. Easy Signup
One major turnoff for users is being forced to create an account before they can buy anything. Making them do this puts an unnecessary obstacle in the path that leads to them making a purchase.
Instead of forcing people to sign up in advance, consider either allowing them to make a purchase with a guest signup, or leave the whole signup process until after the order has been made. Improve the user experience.
9. Returns Policy
Do you want to spend your time dealing with product returns? Of course not. But making it unnecessarily difficult or expensive to return products is not the way to solve that problem, because the existence of a clear returns policy tells users that they can purchase from your site with confidence.
First, you should focus on displaying accurate, detailed product descriptions and high-quality product images on your site, to minimise the risk that users end up buying a product that doesn't meet their requirements.
But if users do need to return items, then you need a returns policy that:
Is easy to understand.
Is clear about any cost the customer incurs by returning an item.
Is clear about the terms of the return – can goods be returned for cash back, for exchange, or for credit?
10. Followup
Customers are great, but returning customers are even better. While you don't want to spam people – because that's bad for your reputation, and even worse for your email service's quality score – a couple of judicious followup messages can be helpful for both you and your customer.
Examples of followup include:
Sending the customer a receipt.
Sending the customer order tracking information.
Sending a thank-you email to the customer a week or so after purchase.
If a couple of months have passed and the customer hasn't ordered from you again, sending them a follow up email with a discount code.
The aim is to keep customers engaged with you even after they've made their first purchase from you, without being pushy.
---
Webstruxure is here to make the web work smarter. Let us know how we can help you for user friendly, mobile friendly and search engine friendly websites. Our services include:
 Web design
 Content strategy
 User experience
---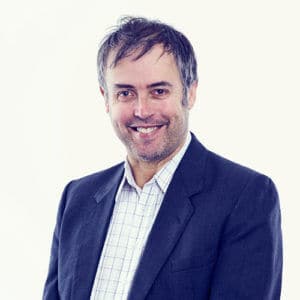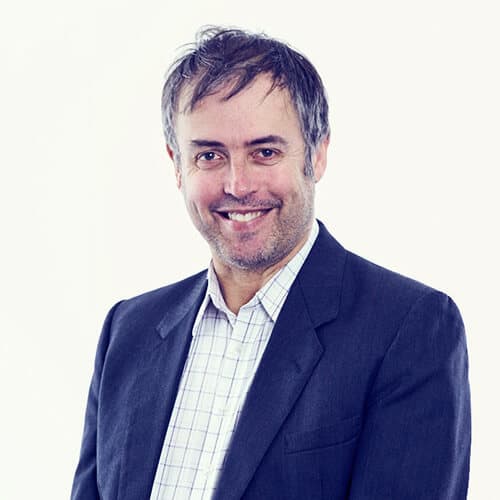 Tim works as a content strategist and project manager for Webstruxure, helping clients make sure their websites meet user needs and business goals. He is also a published author of fiction and poetry, with seven books published, and has co-edited two poetry anthologies. You can find out more about Tim's writing on the New Zealand Book Council website.
---