Creating your Google My Business listing is your number one priority in your off page Search Engine Optimisation (SEO) strategy. It's affordable – in fact it's FREE! Plus, you'll be getting your business in front of potentially thousands of customers. Simply keep reading to see how to take advantage of this powerful SEO tool.
What is Google My Business?
Google My Business (GMB) is a free online directory. When users search for a business (whether directly by name or by category, eg "cafes"), GMB listings appear in the search results. It's a one-stop shop for all your business's contact information, meaning users get what they need without having to click! (This is a good thing. The more clicks needed to reach the information they are looking for, the higher the chances they'll give up.)
Search results for local search queries of a particular business type, for example "local cafes", dominate the first search results page. This makes GMB a very powerful tool. Those businesses have a high likelihood of benefiting from their prominent position in the search results.
Why it's imperative that your business has a Google My Business page
Prominence in search results, including local search results (local SEO)
– Your business appears on Google Maps when users search for your business, or use Maps to search for businesses like yours
– Your business will have an optimised business listing in Google search results
Mobile search – GMB listings dominate mobile search results
Users have a space to review your business
You have a space in which to regularly post updates, news and photos (Google loves fresh content – just check out Chapter 3 of our SEO Guide and Blogging for Business)
Click-through-rate (CTR) to your website will improve as users click on your listing for more information
Users find the information they want fast, and this can translate into more business for you. If someone sees your number and can click to call straight away, they will.
Google loves Google. If you do not have a GMB page, you don't 'exist' in Google Maps listings.
What does a Google My Business listing show?
Business name
Address or service area
Phone Number
Website
Business Hours
Photos
Reviews
Posts (eg blog posts)
You need to enter the information and check it to keep it accurate, eg if your business hours change (like on public holidays).
For storefront businesses: you must have the correct address. Users can click on your listing and receive instant GPS directions to your store. Don't lose them by giving them the wrong address.
For service area businesses: you need to list your service area so Google knows how far from your location you can travel.
Why it's important to have your website on your Google My Business listing
Google uses websites (among other factors) when determining ranking placement. Also important is having a mobile friendly site. Google may decide not to show your listing to a searcher using their phone if your site is not mobile friendly.
How to maintain your Google My Business listing
First and foremost, your name, address, contact info and opening hours need to be kept up to date. Other considerations:
Photos – Got a new range of products? Just renovated your shopfront? Post photos as often as makes sense for your business.
Reviews – Encourage customers to leave a Google review. If most of your users leave a great review, Google is more likely to show you in the top 3 local search results (known as the "three pack").
Read Chapter 4: How To Create A Strategy For Off Site Search Engine Optimisation of The Ultimate Guide To Building Your SEO Website to learn how to create a GMB listing.
Now that you've read the "whys", get cracking on creating your GMB listing. All it requires is a small amount of time to set up, and a sprinkle of time to maintain.
GMB literally puts you on the map – you can't afford not to have one!
---
Webstruxure is here to make the web work smarter. Let us know how we can help you for user friendly, mobile friendly and search engine friendly websites. Our services include:
 Web design
 Content strategy
 User experience
---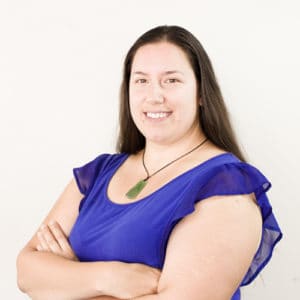 Briaane currently works for Webstruxure as a website coordinator in Wellington. Between plugging away at Search Engine Optimisation and content creation, Briaane can be found curled up with a coffee and a Sci Fi book, or broadening her skills and talents. You can connect with her and see samples of her writing on LinkedIn.
---
---
Also published on Medium.