Blogging is a powerful, inexpensive marketing tool you need to use for your business. Hang on, what is blogging? Alright, it's 2018 – you probably know! But, just in case, let's start at the start. A blog is simply a space online that you update regularly with your thoughts, knowledge, feelings and so forth.
How does blogging benefit my business?
There are a multitude of ways blogging benefits your business! It would be quicker to list reasons not to blog. (In case you're wondering, here's what that list looks like: …)
Blogging:
Increases brand awareness – promote your business and be seen by existing and potential customers
Provides value – people appreciate free, helpful information. Plus it shows you're a…
Leader in your field – you know your service/product and can tell others about it
Is a way to engage with your clients/customers
Gives your company a voice – show you're a person/group of people, not a faceless organisation
Is a cost effective marketing tool – blogging is relatively quick and cheap, just pay the writer
Announces news, new services and new products to your customers/clients
Creates opportunities for sharing – AKA digital word of mouth
Allows you to address/expand upon FAQ's about your company and your products/services
Attracts organic traffic to your website – blog posts lead people to find you and click through to your site
Provides a location for your CTA (call to action).
We're not stopping there though folks. Blogging is one wallop of a way to boost your SEO (search engine optimisation). Here's how:
Fresh content, more crawling – every time you publish a post, you're putting up a new page for search engines to crawl (AKA index). Search engines love this and you're increasing opportunities to get found online
Authority – posting blogs on your product/service/industry signals to search engines you're an authority on the subject
Backlinks – the more content you create, the more you have to share. Bam, you've just created a stack of backlinks pointing to your website. Say hello to potential new customers and clients. You've also shown search engines you're here, up to date, and therefore an authority to show in the search results.
 Read more on search engine friendly content.
How and where do I blog?
Before you begin, you need some tools.
A content strategy, which is a document that sets out what goals you want to achieve for your website content, and how you're going to achieve them
a content calendar/schedule, to keep you on task and achieving your goals.
Once you've got a content strategy and calendar in place, you can get started with the actual writing.
Choose one specific topic for each blog post (if you come up with other ideas, file them away for future posts). Stay on topic!
Here's a list of resources to use that help you choose topics:
Answerthepublic.com
Quora
Google search/the related searches section
Moz keyword explorer
Google keyword planner
 Learn how to use the above tools in our Ultimate Guide To Building Your SEO Website – How to keep your website up to date with fresh content.
We have some choice posts on writing that you'll find helpful if you're not sure where to start. Get to grips with the basics in Writing for the Web – 5 Tips to Get You Started, and for more in depth articles check out How to Write Great Website Content and 6 Ways to Produce Better Web Content.
Blogs should be incorporated into your website rather than set up on a separate blogging platform, as you want the "link juice" from search engines to be attributed to your main domain URL. Once you've published a blog post, be sure to share it to social media sites.
How often should I post?
While there's no hard and fast rule for posting frequency, we recommend these three points:
Start with 2 posts per month. The only constraint is your time and resources, so go for gold.
Consistency. Think back to that content calendar – you see? You've already got your posting schedule mapped out. Posting regularly and consistently demonstrates the character of your business to your customers and clients.
Aim for a minimum of 500 words per post. Build up to writing 1,500+ word posts. There's a marked correlation between post length and visibility in the search results.
Before you go…
Blogging for your business is a superb move – for your website, your customers, your marketing , your company. Get started straight away and refine it over time. You can always go back and edit, so don't let perfectionism lead to procrastination.
You'll see a return on investment build gradually – blogging isn't an overnight money maker. It's a marathon, and you know what that means – slow and steady wins the race.
---
Webstruxure is here to make the web work smarter. Let us know how we can help you for user friendly, mobile friendly and search engine friendly websites. Our services include:
 Web design
 Content strategy
 User experience
---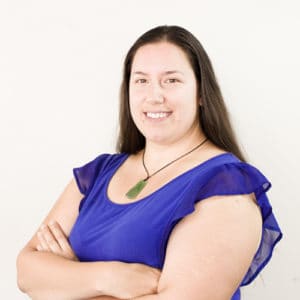 Briaane currently works for Webstruxure as a website coordinator in Wellington. Between plugging away at Search Engine Optimisation and content creation, Briaane can be found curled up with a coffee and a Sci Fi book, or broadening her skills and talents. You can connect with her and see samples of her writing on LinkedIn.
---
---
Also published on Medium.