Title tags and meta descriptions are two elements that can be crafted to entice searchers to click through to your site.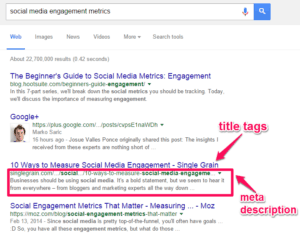 Title tags*, as you may have guessed, are the page title displayed in Google search results (AKA the blue text). Meta descriptions are the blurbs that sit under the titles. If you're ranking well in search results but users aren't clicking through to your site, your ranking position isn't worth much. Improve your click through rate (CTR) with the techniques in this post.
*Note: "title tag", "title" and "meta title" are used interchangeably throughout this post. Don't panic – they mean the same thing.
What gets users to click through to your site?
Think about what users are searching for.
Let's use a search query for "cafes near me" as an example.
Here in Wellington, the coolest little capital, we are spoilt for choice with sublime coffee and crafty cafes in every nook and cranny. There are going to be a lot of results on the search page. In this scenario, the user will scan the title tags for one that has a location in it.
"Excellent Coffee on the South Coast | Billie's Cafe Island Bay" comes up – the user (who in this scenario is in Island Bay) can see it's close by, it is in fact a cafe, and bonus! Coffee!
The meta description will be the next piece of information scanned. Here's where you get a little more space (a limit of approximately 300 characters) to put keywords, numbers or other drawcards to improve your CTR.
Getting into the numbers
Numerals
People like numerals. They're specific, quick and space-saving. This is handy when you have a certain amount of information you want in your meta description, but you're pushing 300 characters (Google truncates meta descriptions at approximately this number).
Dates
Google sure likes fresh content. Dates indicate both freshness, and relevance. Including a date in your title, and/or meta description shows how current your content is to your users.
Example: "Web design trends in 2018."
Quantity
Users like to know how much content there's going to be on your page, so serve it up to them in the meta title.
Example: "10 quick tips to optimise your site's web design."
You want to show users you have all the information they are looking for in one place. Stating the quantity of content on your page indicates you're covering a comprehensive amount of information that's useful for the user.
Example: "100 Best Cafes in Wellington City."
Prices
Tell users about deals, specials and affordability. Mentioning competitive pricing is effective for improving your CTR.
Example of price: "40% off all 2018 calendars"
Other uses for numbers
I've mentioned above that numbers are great as they provide specifics. Look at the difference between these two examples:
"Learn how 150 people lost 10 pounds in just 1 month using our weight loss plan."
versus
"Learn how these people lost weight following our weight loss plan."
The first one does a much better job of engaging the reader. They can see specific information – which also proves the weight loss plan works. By contrast, the second example doesn't give compelling information that warrants visiting the page – it's not going to generate a healthy CTR.
Speed and convenience
Typically, modern society has us rushing to and fro. Most of us feel we've got a lot to juggle, so it makes sense to emphasise how convenient your product/service is.
Example of convenience: "Same-day delivery on all online orders"
Always include a call to action (CTA)
Give people a clear Call To Action. And – this is important – be sure to give them the answer on your site. This instills trust from the user in your business.
Examples of CTAs:
Find out how you can…
Discover what happens when…
Want to know the answer to…
Have you ever wondered why…
Point out the benefits
People want to know what's in it for them. Why should they buy product X? Why should they use service Y? Explain how they benefit from said product/service, rather than listing the features.
Example of benefits: "This multi-purpose cleaner is all you'll ever need for your entire home! Save on cupboard space, money and time."
Keywords
What are the keywords for your page? Use your keywords, and related words, in the title and meta description. If your keyword matches what the user has searched for, it is bolded, so stands out to them. You can see this in the image below with the search for "keywords":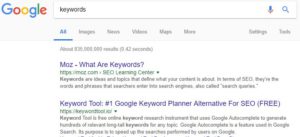 Not sure what I'm talking about? Take a look at this post on keywords.
You now have a selection of tools to use to write meta titles and descriptions that will optimise your CTR.
Do: pick and choose, and play with titles and descriptions, to see what sounds best.
Don't: try to cram every single technique in there! It isn't necessary, nor is it going to read well.
How to tell if your CTR is improving
A powerful tool exists to show you valuable insights into how users interact with your website – Google Analytics. You can see information on user behaviour, how long users spend on your site, which pages get the most visit, and more. Google Analytics is somewhat complex – here's a post we've written on it. Webstruxure can most definitely assist you in using Google Analytics, just reach out to us.
Related posts…
The Good Web Design Checklist
---
Webstruxure is here to make the web work smarter. Let us know how we can help you for user friendly, mobile friendly and search engine friendly websites. Our services include:
 Web design
 Content strategy
 User experience
---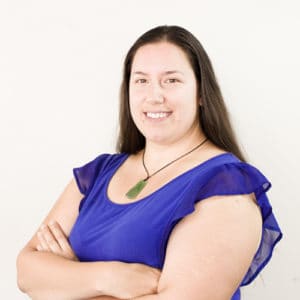 Briaane currently works for Webstruxure as a website coordinator in Wellington. Between plugging away at Search Engine Optimisation and content creation, Briaane can be found curled up with a coffee and a Sci Fi book, or broadening her skills and talents. You can connect with her and see samples of her writing on LinkedIn.
---
---
Also published on Medium.