On the Webstruxure blog, there's plenty of valuable information about how to make your web content better for your readers and better for your Google search rankings.
But making your website rank higher for relevant search terms in Google searches isn't just about content. There is also a lot that can be done to optimise your web design for Google search. This post highlights five ways in which improving your site's web design can also help to improve your search rankings.
1. Make sure your web design is responsive
A responsive website is designed and set up in such a way that the order of elements on the page, and the way they are displayed, changes in accordance with the width of the screen that the site is being viewed on – whether that's a phone, a tablet, a laptop, or a desktop.
The aim is to make sure that the site serves all your users, however they are viewing your site. And how users choose to view websites is changing rapidly. In October 2016, worldwide mobile and tablet usage of the Internet exceeded desktop usage.
While desktop was still ahead of mobile in the latest New Zealand figures we've seen, the worldwide trend is also being reflected here.
Google is moving towards basing all its search rankings on mobile, not desktop, search results. So, to keep both your users and Google onside, you need to make sure your site's web design is responsive.
2. Fast page load speeds on all devices are crucial
From July 2018, Google plans to impose a search rankings penalty on sites that load too slowly on mobile devices – and it already imposes such a penalty on sites that load significantly slower than average on desktops.
So, improving the speed at which your site loads can improve your search rankings. The good news is that page load speed improvements can often be identified easily and made quickly.
You'll find plenty of free online tools online that can help improve your page loading speed. Google has its own tool called PageSpeed Insights that will give you recommendations.
Exactly what Page Speed Insights recommends will depend on the specific issues that affect your site, but here are some common optimisations that will improve page load speed:
Images– ensure images are the right size, format, and compressed for the web
Files – reduce the size of CSS, HTML, and JavaScript files
Code – minify CSS and JavaScript using YUI Compressor or a similar tool. HTML can also be minified.
Caching – use content management system (CMS) cache plugins to optimise page load speed, and use YSlow or a similar tool to maximise the value of browser caching.
Media – a picture may be worth a thousand words, but not to Google. Aim for at least a 75-to-25 text-to-media ratio on your pages.
 Read our post on page load speed to find out more.
3. Avoid domain name spaghetti
Google likes sites that do what they say on the tin. And it looks at all aspects of the site when deciding that – not just the page titles, headers, addresses (URLs) and content, but the domain your site uses.
This problem isn't usually too acute for a business or organisation that has a single website. If your new company is called Skateboard Touring Ltd, and your just-purchased domain is skateboardtouring.co.nz, then you start off in Google's good books.
But it's quite common for companies and organisations that have been around for a while to have a whole set of domains and subdomains associated with them – some created for a temporary purpose such as a long-completed marketing campaign, but never taken offline.
It's well worth reviewing all the domains associated with your company, and ensuring that you use 301 redirects to ensure that all your variant domains and subdomains point to or redirect to one version of the site. This is called the canonical version of the site.
Also, because Google pays attention to keywords, there used to be a fad for long domain names that included lots of keywords. Our advice is to guard against this: it conveys little if any Google benefit, and it is likely to confuse or annoy users. A simple, relevant and memorable domain name is best.
 Read more on 301 redirects and canonical links.
4. New content: why a blog is a great way to deliver it
The most important thing on the Webstruxure website is the contact form, because that's how we get new business that doesn't depend on existing contacts. The second most important thing is this blog. We put a lot of time and effort into blogging regularly on topics that are relevant to the services we offer.
Why? Because it works. Since we started blogging in a regular, systematic way, our search rankings have improved massively in relation to the search terms we want to rank highly for. That means our contact form gets a whole lot more use – by genuine enquirers who need the services we offer.
Every time you post a blog, Google sends search ranking goodness your way – especially if your topic and keywords are relevant to the search terms you want to rank highly for. Here's how:
Every time you publish a post, you're putting up a new page for search engines to crawl: and search engines love fresh content like dogs love walkies. If you want Google to make adoring eyes at you, fresh content is the way to go.
Posting blogs on topics that are relevant to products or services you offer, or to your industry or professional field, signals to Google that you're an authority on the subject.
The more content you create, the more you have to share. Find out why that matters on our blog! (See what I did there?)
 Read our post on why you should begin a blog to find out more.
5. Get your page title, page header and page address working together
This one is very simple: Google likes features of your site to work together in orderly, predictable, sensible ways, because in its mechanical fashion it appreciates that this helps human users, too. So the more you can get all the elements of each web page on your site working together, the better.
Every page on your site has a title and an address – and every page should have a clearly prominent heading, as well. While these don't have to be identical, they should be closely aligned.
Here's an example of this from the Webstruxure blog:
URL: https://webstruxure.co.nz/email-marketing/clean-up-your-mailing-list/
Page Title: Clean Up Your Mailing List – Keeping Email Marketing Fresh
Page Header: Clean Up Your Mailing List – Keeping Email Marketing Fresh
The aim of the exercise is that:
Each of the title, URL and page header (the H1 header at the top of your body content) clearly states the topic of the page
It is clear that each of these elements is describing the same page
When it comes to optimising your web design for Google search, there's a lot you can do – and a lot to keep track of. If it's all getting a bit much, please get in touch with Webstruxure – we'll help you minify your troubles and optimise your results.
---
Webstruxure is here to make the web work smarter. Let us know how we can help you for user friendly, mobile friendly and search engine friendly websites. Our services include:
 Web design
 Content strategy
 User experience
---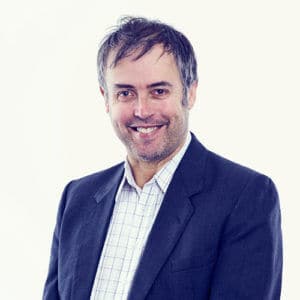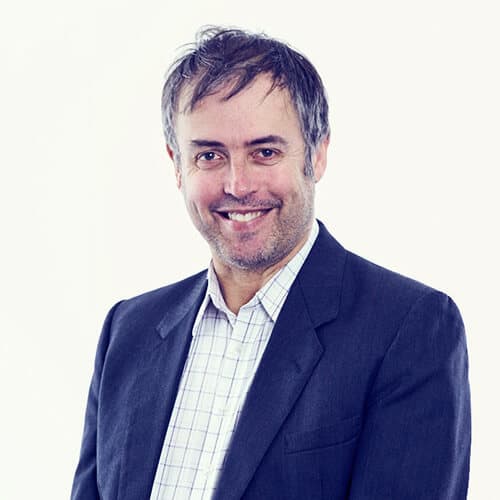 Tim works as a content strategist and project manager for Webstruxure, helping clients make sure their websites meet user needs and business goals. He is also a published author of fiction and poetry, with seven books published, and has co-edited two poetry anthologies. You can find out more about Tim's writing on the New Zealand Book Council website.
---
---
Also published on Medium.