Social Media – that's what you call the websites and applications designed to allow people to communicate quickly and share content in real time. It's a bit of a beast. So how do you know which social media sites to use? Where should you share your content?
Why should I share content on social media sites?
This is the answer in one word: Eyeballs.
By publishing your content (be it blogs, articles, photos etc), you increase the amount of people seeing your stuff. This in turn promotes brand awareness and increases traffic to your site. People can also instantly re-share your content – think of this as digital word of mouth!
Posting content on social media sites is also a must to include in your Search Engine Optimisation strategy (specifically off-page SEO). Sharing comes with the bonus of creating more backlinks to your site. By sharing your content, creating fresh and different types of content, your audience will also create backlinks for you by re-sharing.
Which sites should I use for my business?
There are squillions of social media platforms out there on the interweb. We've named several sites below, but by all means if you find another one you like, go for it!
Let's break it down into 3 categories:
1. Social bookmarking sites
Social bookmarking is a way for people to save, search, and manage web pages. Users save links to web pages that they like or want to share, using a social bookmarking site to store these links. Included in this category are StumbleUpon, Digg and Reddit.
2. Social republishing sites
You can also "republish" your content – as a full or abridged version of the original article – on publishing sites. Always include a link back to the original content on your site. Included in this category are Medium and LinkedIn.
3. Visual sites
A BuzzSumo study looking at over 100 million Facebook updates over 3 months found that Facebook updates with images had 2.3 times more engagement than those without. Suffice to say that imagery is a powerful tool for your business. Sites dedicated to visuals include Instagram and YouTube. You can also use graphics, photos and videos on many other sites such as Facebook and Twitter.
Are you B2B or B2C?
Business to business (B2B) – this means selling your products or services to other businesses. Some social media sites for B2B:
Business to consumer (B2C) – this is selling your products directly to consumers. Some social media sites for B2C:
Instagram
Pinterest
Tumblr
Snapchat
Sites that work for B2B and B2C:
Facebook*
Google Business*
Twitter
YouTube, provided you have video content (hot tip: YouTube videos feature prominently in Google search results)
Now, you may find that you can work Snapchat for your B2B wonderfully. This list is merely a guide to get you started, not a rule book.
*Special note about why we think you should be on Facebook and Google Business no matter who you are: Facebook is considered a local SEO signal, meaning search engines look at your business' Facebook profile as an indicator when they display local search results. And Google Business… Well, Google loves Google!
How should I share content?
Content can be shared by linking or republishing. Publishing an entire article means you can include multiple backlinks in your posts, but the type of sharing depends on the platform you're using. Links are shared on Facebook and Twitter, whereas Medium and LinkedIn are used for the full article.
Play around with different titles. Make a list, and pick out the one that sounds the best. Different titles for the same content may work better across different social media sites.
Each platform will have its own character limit on posts too. It may take some trial and error to see how much of the description is displayed once a post is published. Aim to get your description short enough to meet the limit.
How often do I need to post content?
Before you can know the answer to this question, you need to ask yourself:
How much time can I assign to content creation and distribution?
Am I providing valuable, helpful information?
Am I producing high quality content?
Publish as much quality, valuable content as often as you can. Aim for at least once a fortnight to begin with. Posting content is less about meeting some arbitrary number for each social platform, and more about meeting your content strategy goals.
If you are interested in specifics, you might like this article from Hubspot.
Is it really worth my time?
This depends on what you want to achieve.
To get backlinks – there's not much time involved. 'Blanket posting' links (i.e. one piece of text is used to share a link across every social media platform) can be easily achieved with automated cross-posting – there are plugins to automagically share blog posts as soon as you publish them.
However, if you want engagement and clicks, you need to engage the audience – 'blanket posting' won't be enough. You'll have to put in more time and effort.
Your goals determine whether it's worth it.
For more help with content, see these posts…
 Writing for the Web – 5 Tips to Get You Started
 How to Write Great Website Content
 6 Ways to Produce Better Web Content
… or talk to Webstruxure today.
For help with Search Engine Optimisation, check out The Ultimate Guide To Building Your SEO Website.
---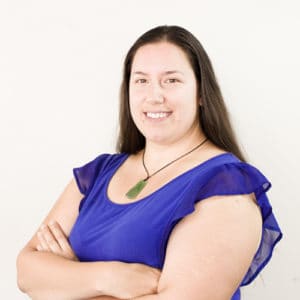 Briaane currently works for Webstruxure as a website coordinator in Wellington. Between plugging away at Search Engine Optimisation and content creation, Briaane can be found curled up with a coffee and a Sci Fi book, or broadening her skills and talents. You can connect with her and see samples of her writing on LinkedIn.
---
---
Also published on Medium.