To create a great mobile friendly website, you need to start with the mindset that most of your users are going to be accessing your site on mobile – because the evidence shows that they are.
So, while you don't want to neglect the experience of desktop users, it makes sense to keep your mobile users – with their wide variety of devices and operating systems – front and centre in your user experience and web design thinking.
With that in mind, creating a great mobile friendly website may not be as hard as you think. Here are five areas to focus on.
1. Responsive web design is crucial
What's a responsive website? It's a website where the elements that are displayed on a page, and the way they are displayed, change to adapt to the size of the screen that's being used to view the site. That screen might be anything from a phone all the way up to a large desktop monitor.
There's not much room on a mobile or tablet screen – and that means it's even more crucial that the most important stuff goes where mobile users can find it with a minimum of effort. All the elements visible when a user views your website on a desktop can still be made visible when they view it on a phone – but on a phone, the user will have to scroll down to see all those elements. Therefore, a good responsive design will make sure the really important stuff on each page is visible as soon as the user opens that page, on even the smallest of screens.
If you are going to build a responsive site, it's best to go the whole hog. Having a mixture of responsive and non-responsive pages on your website tends to aggravate mobile users even more than non-responsive sites do.
2. Your home page needs to help users get to the content they most want
While this has always been an important feature of a site's home page, it's especially important when designing for mobile devices.
Mobile users aren't known for their patience. In general, they know what they want, and they want to get to it now or sooner. So if your home page doesn't do a good job of getting to the content your users most want – or if it doesn't have a clear, prominent Call To Action (CTA) that they can click to perform the task they came to your website for – they will quickly give up and go elsewhere.
Unless users are arriving at a particular landing page, they are likely to form their first impression of your site from its home page. That's also where they will first encounter your navigation and your site search, if you have one. You need to make sure that whatever is on the home page really needs to be there, and that it works well.
Think very carefully before blocking or interrupting access to your home page, or interrupting users trying to leave your home page. Some sites include interstitial or "pop-up" screens that hide content from your users and force them to take an action they may not want to take, such as signing up for your newsletter or installing an app.
Such pop-ups not only annoy users, but can have a bad effect on your search rankings. Is forcing your users to deal with them really worth all the aggravation they are likely to create?
3. Your site navigation should focus on simplicity and clarity
Working out how many items each level of your menu system should contain, what those items should be, and what the labels for those items should be, is at the core of information architecture.
Information architecture has become even more important in the era of mobile-friendly design, as small screen sizes mean that menus need to be as short as possible, and labels of menu items need to be short, too. A few extra hours spent on information architecture early in the site design process can prevent a lot of user experience pain later on.
Ease of navigation back to the home page is also even more important on mobile devices than on desktop. Make sure you provide intuitive navigation options – such as a clickable company logo in a predictable position – to help users find their way back to your home page.
4. Forms need to be easy to fill out on small screens
For far too long, many forms on websites were basically direct translations of old print forms into an online format: full of lengthy and confusing prompts and far too many fields. The advent of mobile-friendly design has led to a much-needed focus on simplifying forms so that they can be filled in effectively on mobile devices.
There are a number of techniques you can use to ensure that forms are easy to fill out on mobile:
Use clear, simple, short field labels
In date fields, clearly label start and end dates, and use calendar widgets wherever possible
Use autofill
When a user presses Return, automatically advance to the next field
If possible, validate form field entries each time a user presses Return, rather than waiting till the entire form is submitted.
5. If you have site search, it needs to be easy to find and easy to use
It's kind of ironic, really: all too often, site search, the very thing that users turn to when they are looking for content in a hurry, is hidden away in a menu rather than being easily visible.
So our first piece of advice is: if you decide to include site search in your site, make sure it is easily visible on your home page, and all your other pages as well.
Just making the search box visible isn't enough, though – you also need to make sure that the search results it returns are relevant, helpful, and easily understood. Users expect to see Google-like search results – if your site search results look like they come from the pre-Google days, then you may need to rethink which site search engine you're using.
You can also use additional search features, such as search query filters, to help your users find the specific search results they're looking for.
To create a great mobile website, a web development company needs to bring to bear expertise in user experience, web design, web development, and content creation. Happily, Webstruxure has expertise in all those areas. If you want to make sure your website works on tiny screens, huge screens, and every sort of screen in between, then we encourage you to give us a call.
---
Webstruxure is here to make the web work smarter. Let us know how we can help you for user friendly, mobile friendly and search engine friendly websites. Our services include:
 Web design
 Content strategy
 User experience
---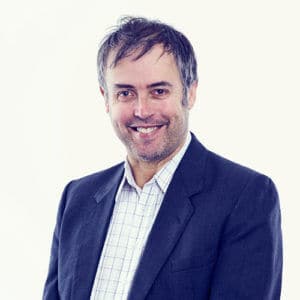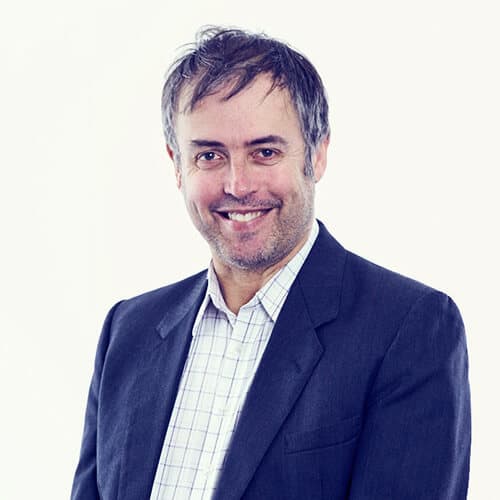 Tim works as a content strategist and project manager for Webstruxure, helping clients make sure their websites meet user needs and business goals. He is also a published author of fiction and poetry, with seven books published, and has co-edited two poetry anthologies. You can find out more about Tim's writing on the New Zealand Book Council website.
---
---
Also published on Medium.